http://www.bmystic.com
Featured Listings
Featured Stores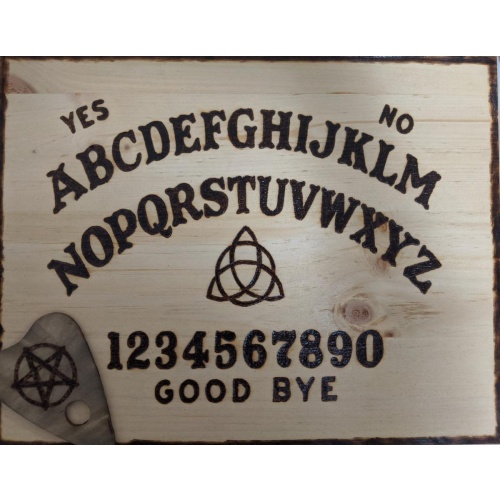 Handmade Ouija Boards with matching felt backed planchette. Each board measures 11" by 14" and is customizable with a variety of symbols and borders. Images are...
WitchyWoman35 (0)
KNITTING PATTERN CHILDS GIRLS TWO V NECK CARDIGANS     TO FIT CHEST SIZES 24 - 26 ins 3ply  
Knitting and Stitching (2 )
Water has long been a tool of mystics and magicians. Throughout the world, this substance has been carefully gathered and preserved for ritual use. Purification, love, he...
truewishes (56 )